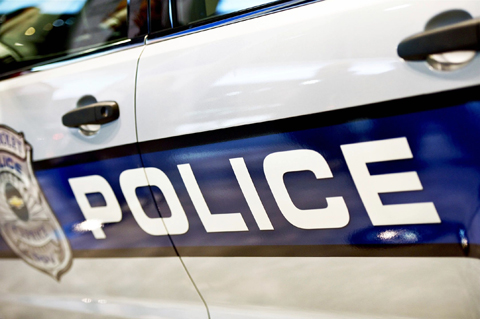 Police officers injured on or off duty? Protect your rights
The following article appeared in the police union publications of the Los Angeles Police Protective League (LAPPL), San Bernardino County Sheriffs Union, and the San Diego Deputy Sheriffs Association, among others.
Being a peace officer is hard enough. Being an injured peace officer can prove to be quite challenging as well. If you are injured on duty you have rights that, unfortunately, many officers and attorneys are unaware of.
If you are injured on- or off-duty you should always consult with an attorney that deals regularly with peace officers. You have a unique job and because of that that your injury raises issues that most attorneys are simply not qualified to deal with. For example, most attorneys are not familiar with light duty issues, right to and impact of labor code 4850 time, loss of overtime shifts, etc.
First, it is important to know that when you are injured on duty you always have a workers' compensation claim. But what about the situation where a third party injures you while on-duty? The classic example is an automobile accident where you are hit by a civilian. Many officers do not realize that in addition to a workers' compensation claim, a personal injury claim is the best avenue for fully protecting their rights in this situation.
This is because workers' compensation laws have become much more restrictive due to recent legislation. Thus, a qualified personal injury attorney is essential to ensure you are fully compensated for your injuries. Wage loss is a huge issue that is often either overlooked or not fully examined by both the officer and the attorney, specifically loss of overtime shifts. An attorney experienced in dealing with peace officers is crucial in this regard.
While a workers' compensation claim should be pursued to capture medical benefits as well as possible disability benefits, this can only go so far. The third party driver is responsible for all your injuries, including lost overtime and any loss of pay associated with missed promotion opportunities.
When you are injured you are under enough stress. The last thing you need is an attorney causing more stress for you. Hire an experienced attorney who understands the peace officer culture and economic nuances of your job. Just as you would not hire a foot doctor to operate on your back, don't hire the wrong attorney for your injury.
Adam L. Marangell is General Counsel for the Los Angeles Sheriffs' Professional Assn. and a trial attorney specializing in representing injured persons. He has represented peace officers and the public since 1997. Please call for a free consultation regarding your situation if you were injured on- or off-duty.
More information – read Adam Marangell's opinion piece published in the Los Angeles Times: "Paying Suspended Officers Works."